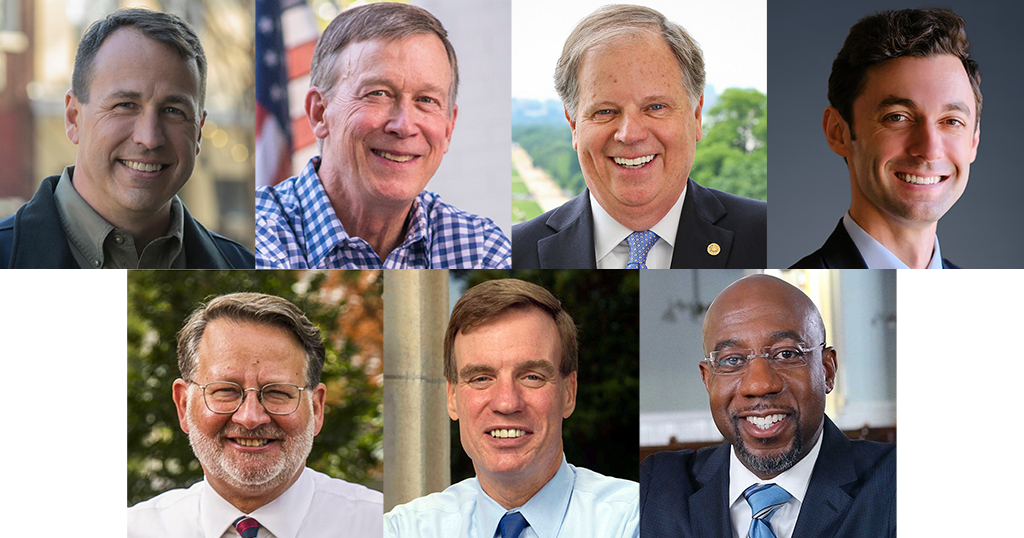 WASHINGTON, D.C. – Today, the Black Economic Alliance PAC (BEA PAC), a nonpartisan group of business leaders, endorsed a new class of U.S. Senate candidates for office. The BEA PAC supports candidates that emphasize improved economic conditions for Black voters and communities. The BEA PAC supports the following candidates for election to the U.S. Senate: Cal Cunningham (NC), John Hickenlooper (CO), Doug Jones (AL), Jon Ossoff (GA), Gary Peters (MI), Mark Warner (VA), and Raphael Warnock (GA).
"In order to truly turn the tide for Black Americans in this country, we need to support candidates that are willing to do the hard work necessary to create change," said David Clunie, Executive Director, Black Economic Alliance. "These candidates are dedicated to driving economic opportunity and equity for Black Americans. The Black Economic Alliance PAC supports these candidates and their efforts to dismantle a system of policies that have widened the wealth gap between Black Americans and their counterparts, and to rebuild an inclusive economy that lifts up all Americans. This is a watershed moment in our nation's history, and we need to ensure that the right leadership is in place to make fundamental, lasting change."
BEA PAC is nonpartisan and works to engage candidates who prioritize policies that improve work, wages, and wealth for Black people. BEA PAC focuses its support and resources on candidates in highly competitive races where Black voter turnout will have a significant impact on the outcome of the race. If you'd like to support BEA PAC's advocacy for Black economic progress and support candidates for office who are committed to improving work, wages, and wealth for Black Americans, click here.